Breeding Tips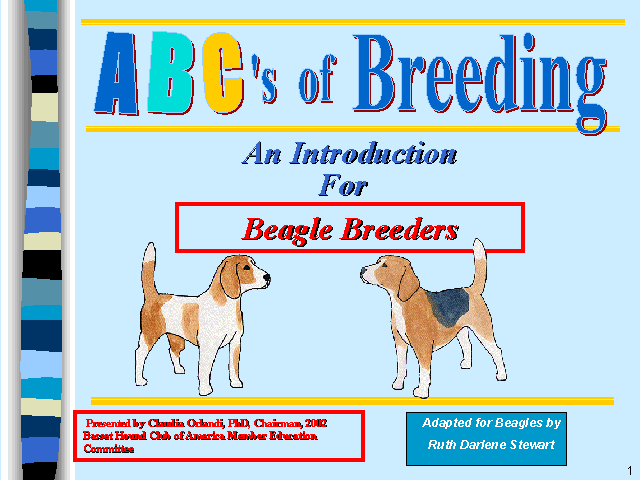 ABC's of Breeding-Genetics 101 - An Introduction For Beagle Breeders
---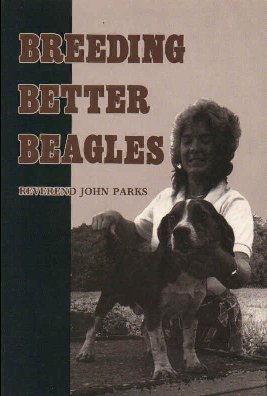 Rev. John Parks is a retired United Methodist minister of forty years. He began raising Beagles as a hobby in 1954, drawing on his knowledge of genetics which he gained as a student at Purdue University. Between 1954 and 1972, he also participated in several Beagle field trials throughout the midwestern US. In 1987, Rev. Parks became a contributing writer for The Rabbit Hunter magazine. Each month since then he has authored articles on breeding and training Beagles and the history of the Beagle breed. In 1993, he was elected to the American Rabbit Hunter Association (ARHA) Hall of Fame for his contributions to that organization. From 1994 to 1998, John Parks also wrote for the Small Pack Option magazine. His articles on breeding are still reprinted in that magazine from time to time. In 1990 Rev. Parks wrote the book, Breeding Better Beagles, which is a basic manual for Beagle breeders, whether they are novices or veteran kennel owners. This book has been widely used by Beagle breeders and fans of Rev. Park's writings. He has also been used as a consultant by kennel owners in the midwestern states.
Send check or money order
for $9.00
(price includes shipping & handling)
to:
REV. JOHN PARKS
4255 South, 1000 East
Upland, IN 46989
---

- Beagle Pregnancy Calender
---

- Beagle Breeding Philosophy
---
---
 - Breeding and Caring For Your Pregnant Dog
---

- Bottle Feeding Orphaned Puppies
---
Ability Plus Desire - The Chase, April, 1984
BREEDING OUT FAULTS - The Hunter's Horn
January, 1948
INBREEDING: What? Why? and How?
The Chase Magazine
September, 1994
BEAGLE GENETICS: Articles by Dr. James G. McCue, Jr. which was first published in the September 1963 issue of GSP News.
---