Laneline Home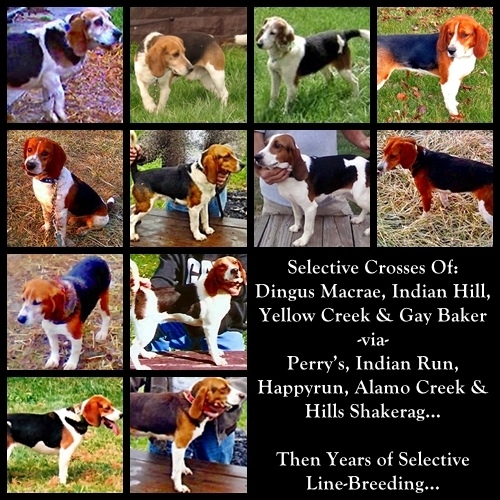 We focus and breed for the traits and characteristics of a "Gun Dog". For several years we mainly sold our dogs to Gun Hunters and members of Hunt Clubs throughout the US, Canada and Mexico. However, within the last 5 or 6 years we started placing our hounds in the hands of Field Trialers. We also have been attending Field Trials again after several years of not doing so. We were blessed to have 3 hounds within our kennel this fall to become Rabbit Champions. Also, "within the last year", there have been 2 Field Champions in the AKC, 4 Champions in the UKC and 6 Champions in the ARHA, with a total of 12 Champions in all, out of our line owned by others in multiple states. We strive to possess hounds that have the DNA to be and reproduce Gundogs first, but may also maintain and meet the criteria set by the AKC, UKC and the ARHA to achieve success in Field Trials.
Joe Lane: 216-536-7551 - Valley View, Ohio
Jim Lane: 423-315-6141 - Sale Creek, Tennessee
Please view the video below to get a general idea of our pups and young dogs. Also, click on the Strains/Stories link at the left, to read our articles to get a general idea of our philosophy, standards and goals that we are striving for.